What Is Police Misconduct?
Police misconduct not only affects a victim's freedom and rights, but it also fosters mistrust towards law enforcement. If the police have violated your rights, reporting misconduct can help deter similar unlawful acts and support your claim for the injuries and damages suffered at the hands of the police. Learn more about police misconduct and whether you'll need a civil rights lawyer to help you pursue compensation.
Content Last Updated: September 18, 2023
Police misconduct occurs when a law enforcement officer, acting or claiming to act in their official capacity, engages in unlawful and wrongful acts that violate a person's constitutional rights. The officer also violates state and federal law, police training policies, and standard protocol rules. 
The role of the police is to maintain public order and safety by deterring, stopping, and investigating crimes. To do so, they're legally permitted to arrest, detain, and question suspicious persons without infringing on their rights. Unfortunately, some officers abuse their authority and use excessive force or other unethical tactics when interacting with a suspect. 
The History of Police Misconduct
Cases of police misconduct date as far as the 1700s when racism facilitated voter suppression, segregation, and violence against Black Americans by the police. During the Industrial Revolution, police often used force to quell labor strikes and keep workers in line.
Later in the 1960s, protesters from the civil rights movement were frequently met with brutality and the use of excessive force. The 20th century also came with many landmark Supreme Court rulings upholding the civil rights of those subjected to unlawful police tactics. Meanwhile, many civil organizations emerged to fight for victim rights and end police misconduct.
Even though policing measures may have improved over time and technology has influenced the accuracy of reporting, cases of police misconduct and violence are still rampant in the United States today. According to police violence statistics, over 1,200 people died at the hands of law enforcement officers in 2022. These cases include the use of firearms, physical restraints, and tasers, and those who died from injuries suffered in police vehicles.
Common Cases of Police Misconduct
Some examples of police misconduct in the United States include:
Police brutality refers to the use of excessive force by law enforcement officers when dealing with citizens. This type of misconduct often leads to physical harm, psychological trauma, and in some cases, death. The recent killings of Breanna Taylor and George Floyd are some high-profile examples of officers using more force than necessary during arrests.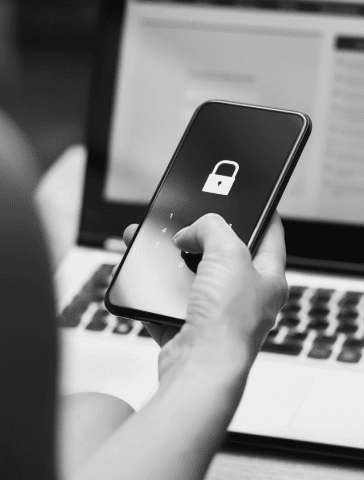 Fraudulent police misconduct involves officers acting unlawfully for personal gain—often financial. Cases of suspects bribing police officers to reduce charges or officers extorting money or bribery from suspects are some examples of fraud.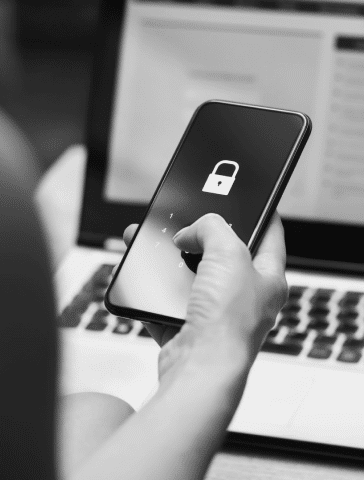 Sexual abuse and assault as misconduct often occur when officers arrest or detain suspects. Persons arrested on prostitution charges are more likely to encounter sexual police misconduct. 
Common cases include the following, among other things:
Demanding sexual favors from a suspect
Sexual relations between an officer and a suspect, whether consensual or non-consensual
Sexual assault in the cells
Rape
Attempted rape
Torture to Force Confession
It's unlawful for a police officer to force a suspect to confess to a particular charge through coercion, whether through physical torture or psychological manipulation. 
The infamous 1989 Central Park Five case, where five young men were wrongfully convicted, involved coercion through brutal means like involuntary starvation to elicit confessions. 
What Are the Laws Regarding Police Misconduct?
There are civil and criminal laws that penalize police misconduct and protect victims. The Department of Justice enforces some of these laws, while others allow you to file a separate lawsuit and recover damages suffered in a misconduct incident. 
Under federal law 18 U.S.C. §§ 241, 242, it's a crime for an officer acting in their police authority to deprive anyone in the United States of their constitutional rights and privileges. The consequences depend on the circumstances, with more severe sentences available for situations involving kidnappings, attempts to kidnap, aggravated sexual abuse, or attempts to commit aggravated sexual abuse, or attempts to kill. Anyone found guilty could face fines, imprisonment, and even a death sentence when there's a fatality. 
Federal Civil Laws Covering Police Misconduct
Other civil laws that deter police misconduct include:
Title VI of the Civil Rights Act of 1964 and the Office of Justice Programs Statute: These laws forbid state and local law enforcement officers with agencies funded by the Department of Justice from discriminating against citizens based on factors such as sex, religion, and race. Under Title VI, you can pursue a civil action for physical and psychological pain sustained from the misconduct.
Police Misconduct Provision: Under Title 34 U.S.C. § 12601, a police officer is guilty of misconduct if they engaged in "a pattern or practice" of violating citizens' constitutional rights. It's important to note that unlawful conduct must be a pattern, not an isolated incident. Victims cannot seek monetary relief through this law, but court rulings prevent further misconduct, mainly through ordering policy evaluation and changes.
Americans with Disabilities Act of 1990 and Rehabilitation Act of 1973: It's unlawful for a law enforcement officer to discriminate against individuals based on disability or association with a disabled person. You can file a police misconduct lawsuit under this law and find relief for your damages. 
Besides these laws, additional constitutional rights, such as the Fourth Amendment,⁠⁠⁠⁠⁠⁠⁠ protect you from police misconduct.
One major hurdle for holding law enforcement accountable is the doctrine of qualified immunity, which protects public officials—including law enforcement officers—from personal liability unless they violate a clearly established law or constitutional right.
The Impact of Police Misconduct on Individuals and Society
Individuals who experience police misconduct are also more likely to suffer physical violence. In addition to the pain and suffering, such misconduct leaves a victim grappling with growing medical bills and, in some cases, the inability to make a living. 
Incidents that don't involve violence, such as unlawful searches, are likely to cause psychological harm over time. A study published by the Criminology research journal found that people who had perceived unfair treatment from an officer were more likely to suffer from depression, suicide ideation, and decreased self-efficacy. Other negative effects of police misconduct include false imprisonment and death. 
Recent cases of police brutality have led to all-time lows for confidence and trust in law enforcement. When there is widespread community mistrust of the police, people are more likely to undermine authority and collaborate less in deterring criminal activities.
How to File a Police Misconduct Report
Eyewitnesses and victims should report police misconduct to deter similar unlawful behavior by law enforcement. Here's how to prepare and file a misconduct report:
Write down an account of everything you saw, including important details like the officer's physical description and whether there were witnesses.
Some states require you to contact the police agency or department in question.
Depending on where you live, you might need to use a form, either in-person or online, to report the details.
Submit the form to the law enforcement agency in question or your local Citizen Review Board.
If a police officer has violated your rights, consider contacting a civil rights lawyer before filing the report to learn about your legal options and protect your rights. 
Reforms to Prevent Police Misconduct
The following changes are just a few proposed reforms aimed at ending police misconduct in the United States: 
Re-evaluating what qualified immunity means so that police officers have less leeway to act unlawfully
Conducting proper background searches to ensure officers terminated due to misconduct are not allowed to work in law enforcement again
Introducing liability insurance so that officers are individually responsible for police misconduct lawsuit settlements
Defunding the police by demilitarizing law enforcement agencies and allocating the money to other departments, such as the promotion of police wellness
Changing the police culture and training to promote de-escalation and community policing
If you've been a victim of any type of police misconduct, the Police Brutality Center can help.  Contact us to learn more about your options and where to find the best civil rights lawyers.